To split payments with the group just pay with your Cino card, and that's it! You or anyone in the group can pay for the group - only one person needs to pay with the card. The payment will be instantly split amongst the members of the group at the group's pre-set ratio, and everyone's share collected from their bank accounts.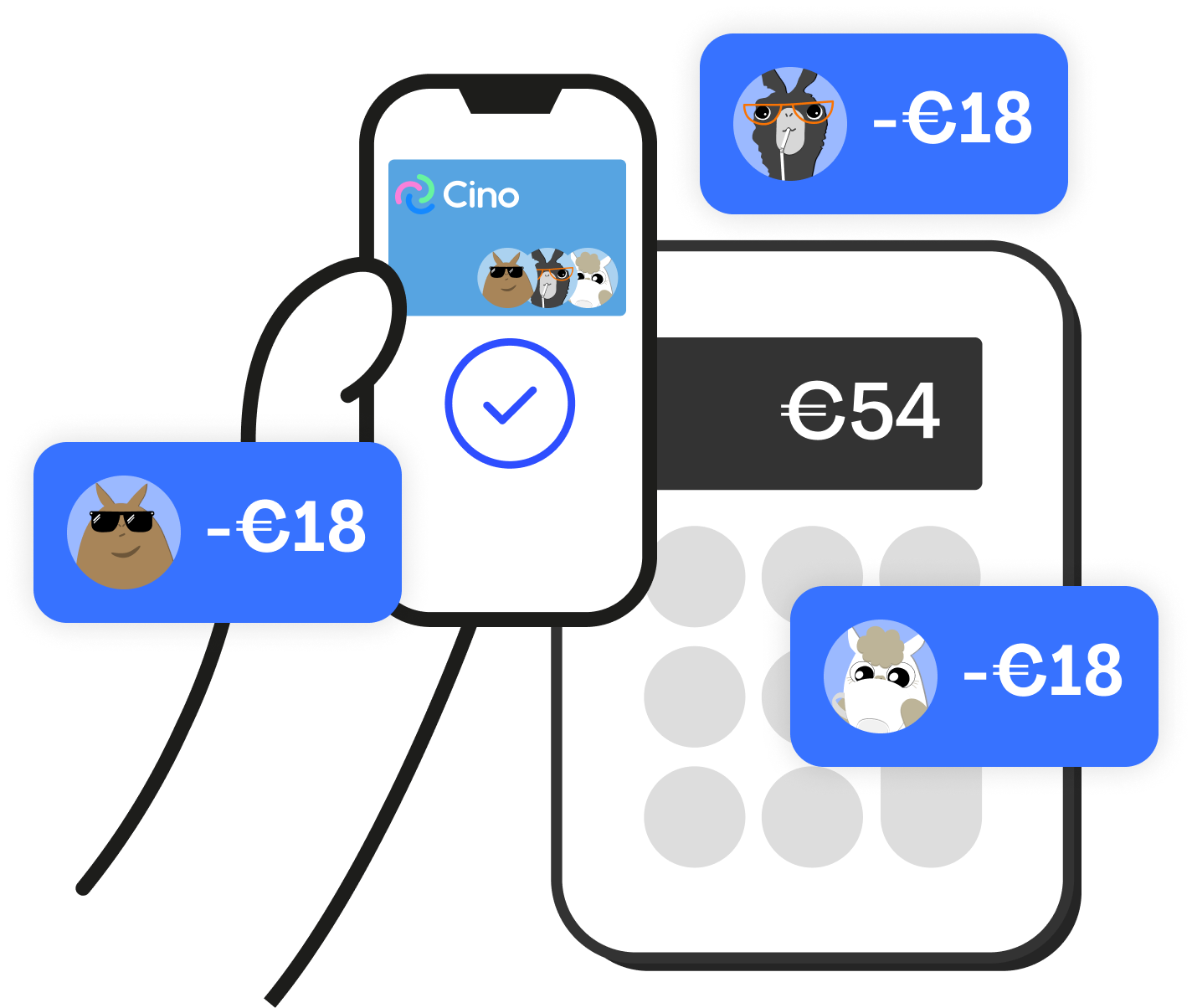 To pay with Cino card in store:
add your Cino card to Apple Wallet or Google Pay
select the Cino card & tap your phone to pay
Note you will get a Cino card for each group you join. So you need to add each card to the wallet if you want to pay for the group with it. If you just want to participate in the split, you do not need to add it to your wallet.
To pay with Cino card online:
pay via Apple Pay or Google Pay (if the website supports it)
fill in Cino cards details to pay (as you normally would)